Zion National Park, a beautiful natural place featuring towering red rock formations, small slot canyons, and the meandering River, is situated in the southwestern region of the United States. Zion is a hiker's paradise due to its unique combination of vegetation, animals, and geology among the many national parks in the United States. Everyone can find something to discover on a route in this amazing park. In this blog post, we have mentioned the 10 great Zion Hikes to make your vacations enjoyable.
10 Best Hikes in Zion National Park
In the under section, we have mentioned the 10 great Zion hikes.
1. The Narrows
The Narrows, one of Zion National Park's most famous walks, is the first on our list. On this unusual journey, you cross the River and navigate the narrowest part of Zion Canyon by wading and occasionally swimming. You can walk the Narrows in either way. Don't worry if you can't walk the entire 16 miles; you can return by turning around at any point. Hikers who wish to finish the entire trail should make advance plans in order to camp for the night. To make the trek into the icy water safer and more enjoyable, you might want to think about hiring a wetsuit or waders if you're going trekking during a season other than the summer.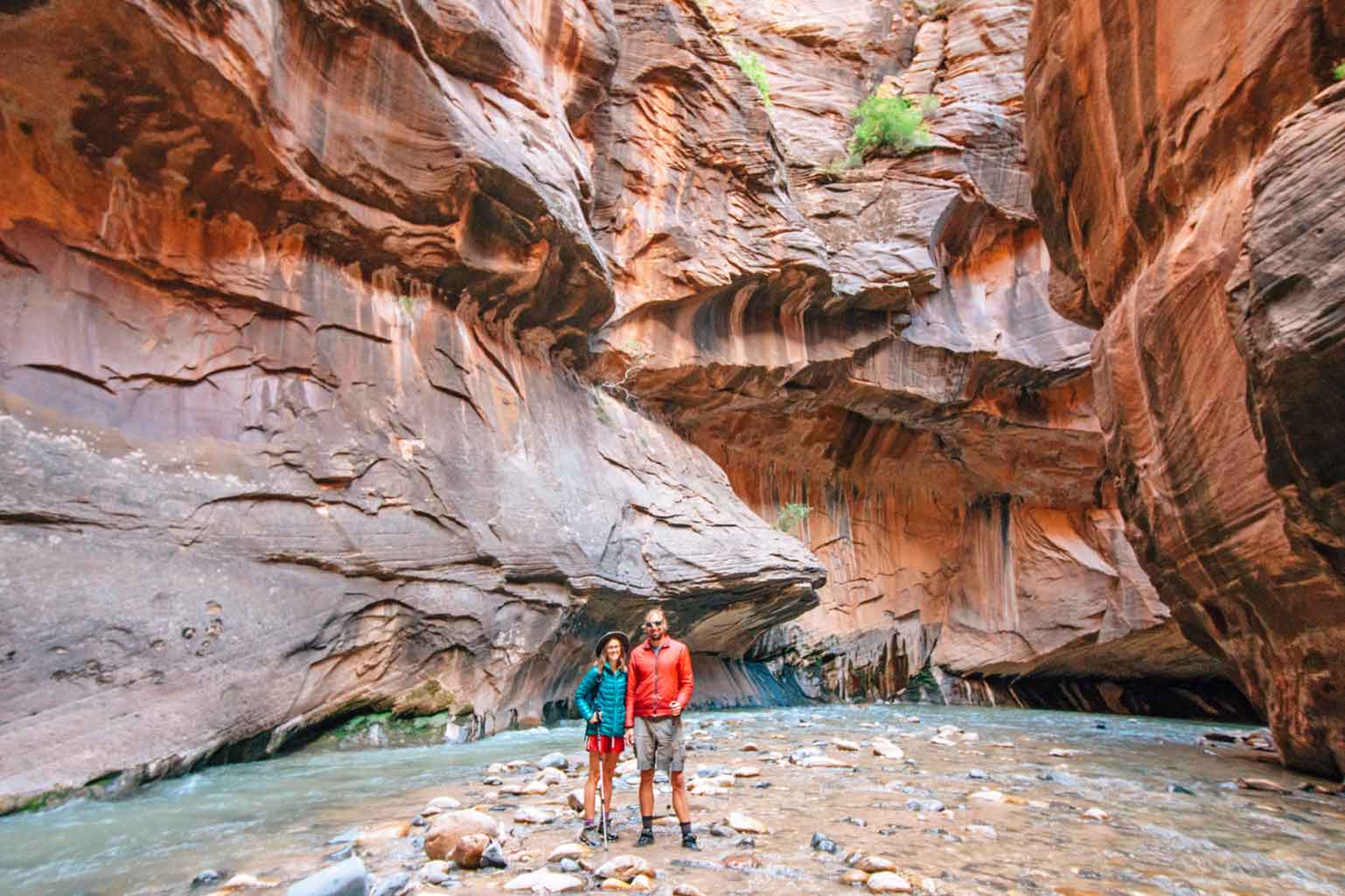 Read Also: The Best Travel Books for Long-Term Travelers
2. Angels Landing
Angels Landing is another must-do hike in Zion. This walk leads to a tall rock formation that provides breathtaking views of the park below. There are exposed cliffs, a small ridge that leads to the summit, and a steep ascent, so this walk is not for the faint of heart. Chains are provided in some sections to help hikers navigate the precarious terrain. The awe-inspiring vistas from the top are well worth the effort and the adrenaline rush.
3. The Subway
The Subway is a true gem hidden in the backcountry of Zion National Park. It's famous for its unique, tubular slot canyon carved by the Left Fork of North Creek. This hike offers an exciting mix of scrambling, rappelling, and swimming through emerald pools and sculpted sandstone. Due to its technical nature, a permit is required to explore The Subway, making it one of the park's more exclusive adventures.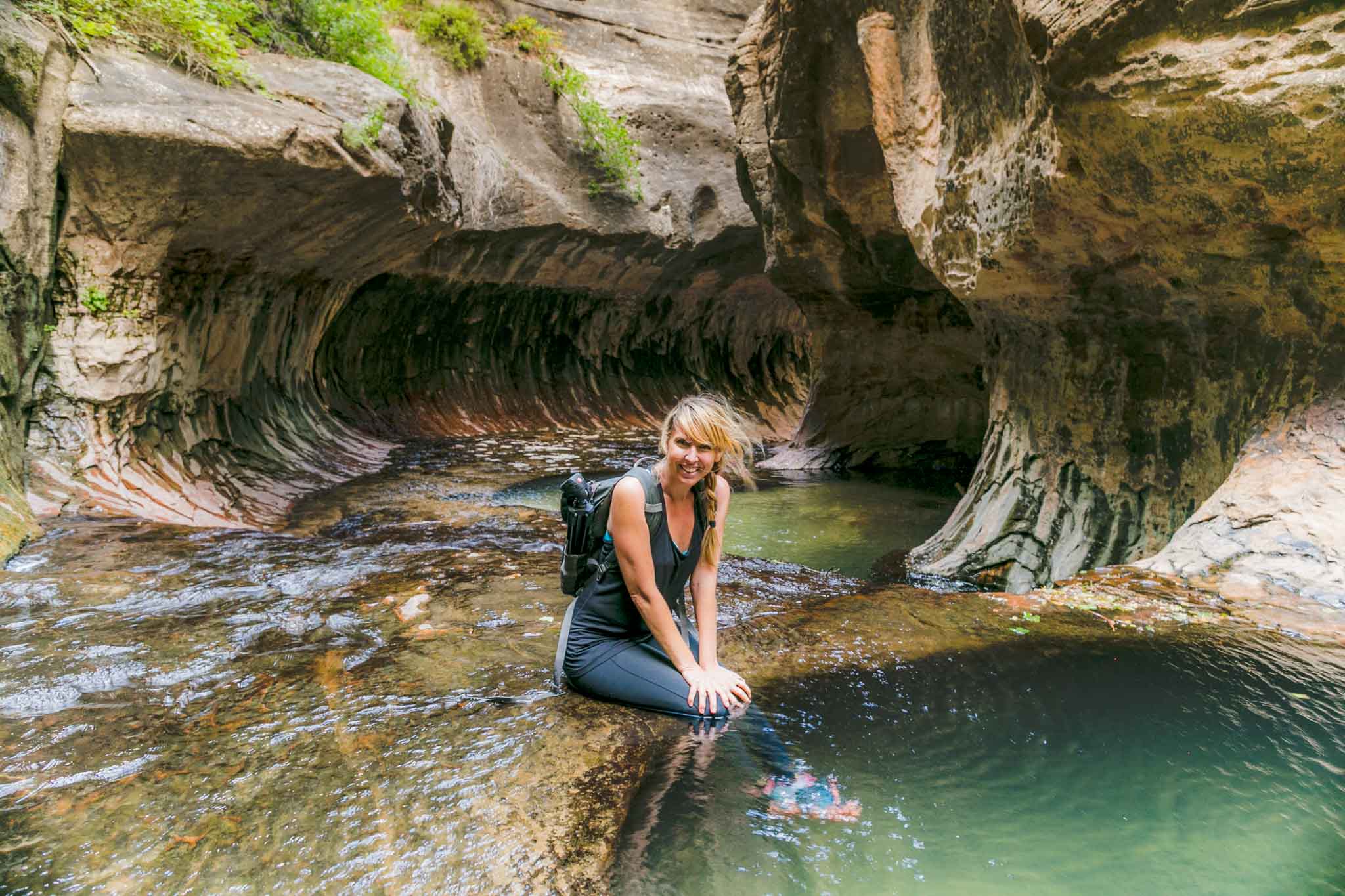 4. Observation Point
For those seeking panoramic views without the exposure of Angels Landing, Observation Point is the perfect alternative. This walk leads to a tall rock formation that provides breathtaking views of the park below. There are exposed cliffs, a small ridge that leads to the summit, and a steep ascent, so this walk is not for the faint of heart. The view from Observation Point is particularly enchanting during sunrise and sunset.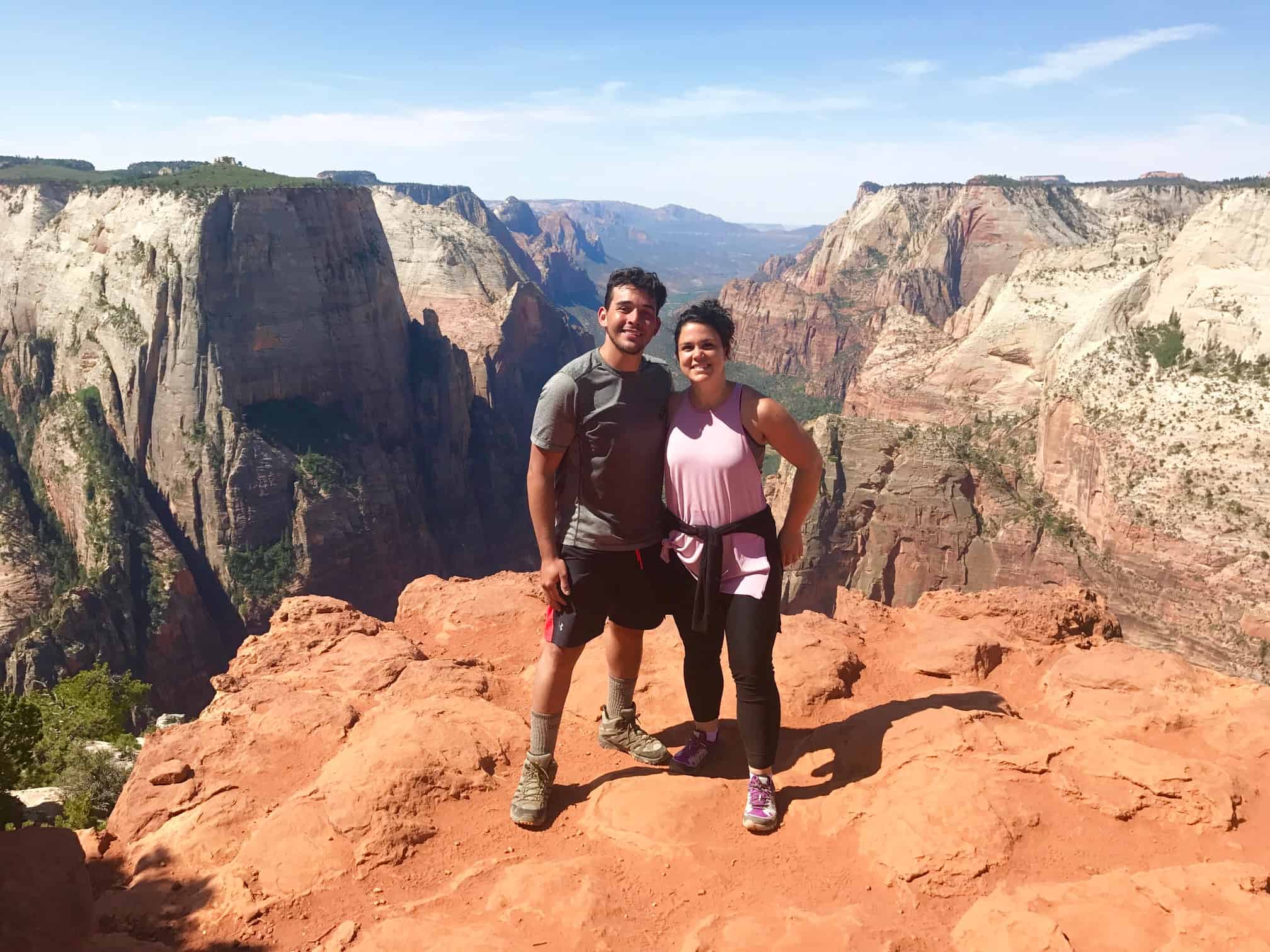 Read Also: The 9 Best Food Festivals in Spain
5. Hidden Canyon
Hidden Canyon is a relatively shorter and less challenging hike compared to some of the park's other famous trails. The path takes you into a narrow slot canyon, and you can choose to explore even further if you have the energy and desire. Chains are present in some sections to assist with tricky terrain, and the hike provides a great balance of adventure and accessibility.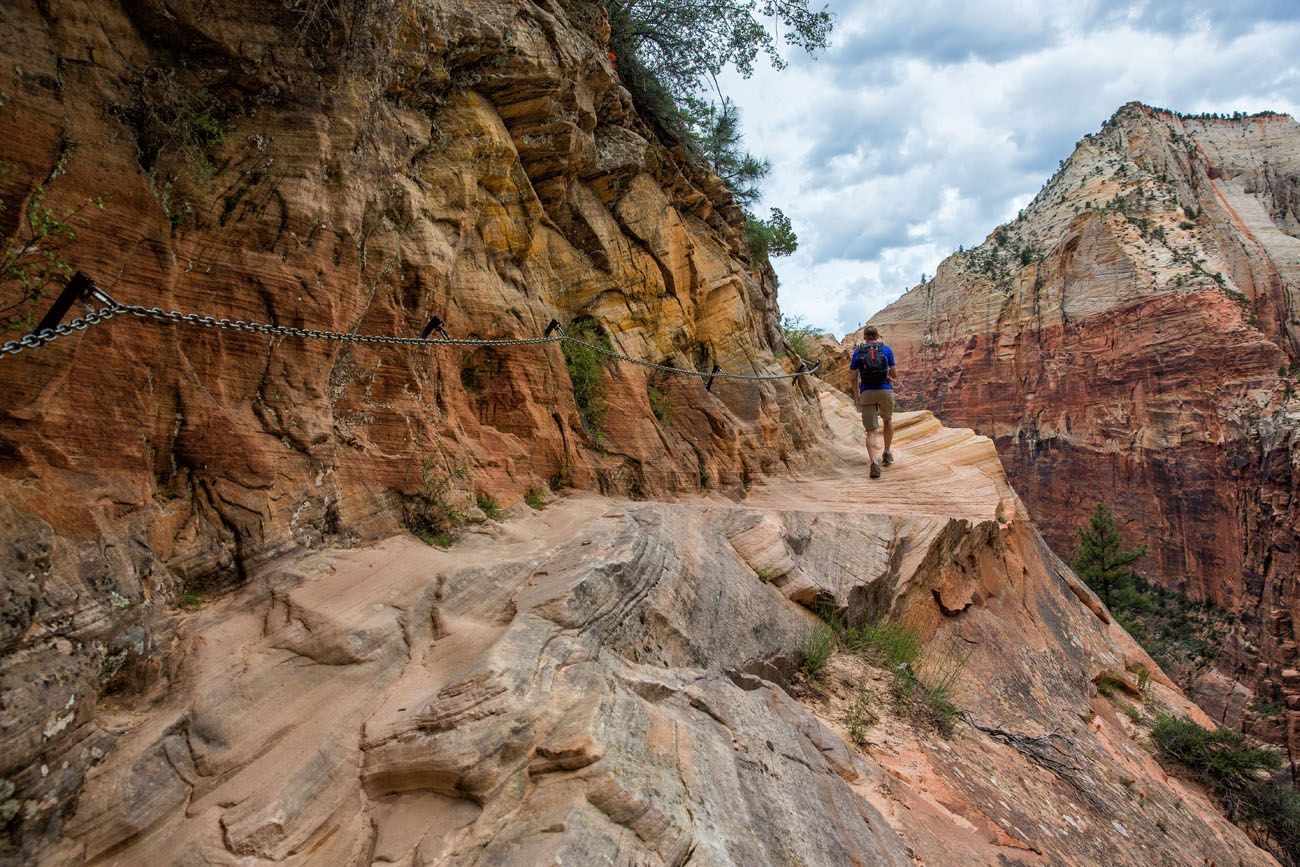 6. Zion Canyon Overlook
If you're looking for an easy but incredibly rewarding hike, the Zion Canyon Overlook is a great choice. It's a short, family-friendly trail that offers stunning views of the main canyon and the Great Arch. The viewpoint is particularly mesmerizing at sunrise, casting warm hues on the red rock formations.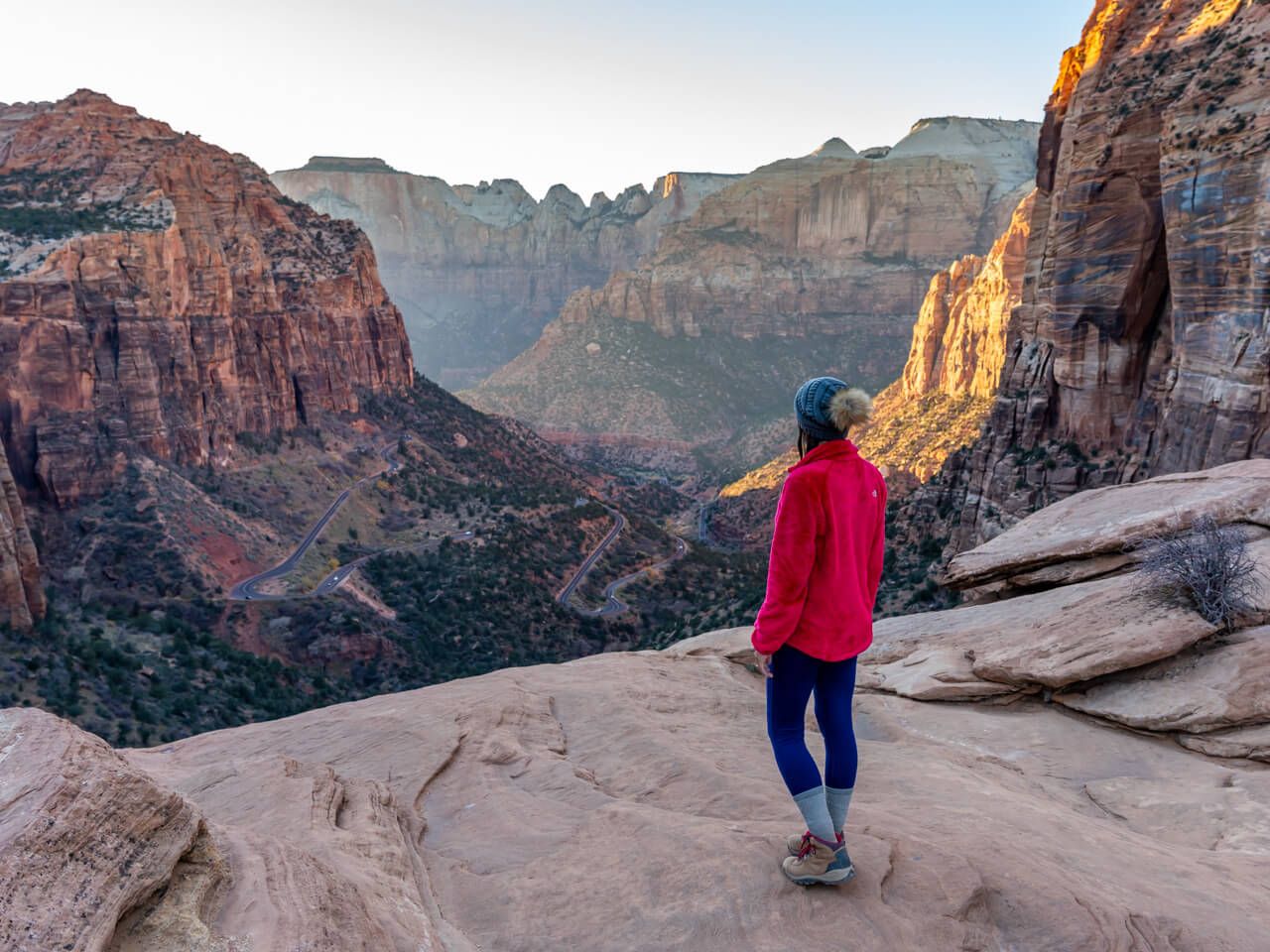 7. Emerald Pools
The Emerald Pools hike is another family-friendly option with a series of trails leading to beautiful, shimmering pools nestled in alcoves. The Lower Emerald Pool is a relatively easy hike, while the Middle and Upper Pools require more effort. The diverse vegetation and serene ambiance of the pools make this hike a refreshing experience.
8. Rainy Weeping Rock
Even though Weeping Rock is one of the park's shortest and easiest walks, it provides a distinctive viewpoint. The path ends at a naturally occurring alcove where water trickles down from the rock and forms a verdant hanging garden with mosses and ferns. The vista from Weeping Rock shows out the park's lush, shaded sections, which stand in stark contrast to the dry desert surroundings.
9. Canyon Overlook Trail
The Canyon Overlook Trail is a lesser-known gem that offers an excellent introduction to Zion's breathtaking scenery. This short but sweet hike takes you to a viewpoint that overlooks Pine Creek Canyon, offering dazzling vistas of the surrounding red rock formations. It's a perfect choice for visitors with limited time or mobility.
10. West Rim Trail
For those who are seeking a more extended and immersive adventure, the West Rim Trail is an excellent option. This backcountry hike spans approximately 15.6 miles and offers a variety of landscapes and ecosystems, from juniper forests to slickrock terrain. The trail culminates with breathtaking views of the Virgin River far below, making it a truly rewarding experience for avid hikers.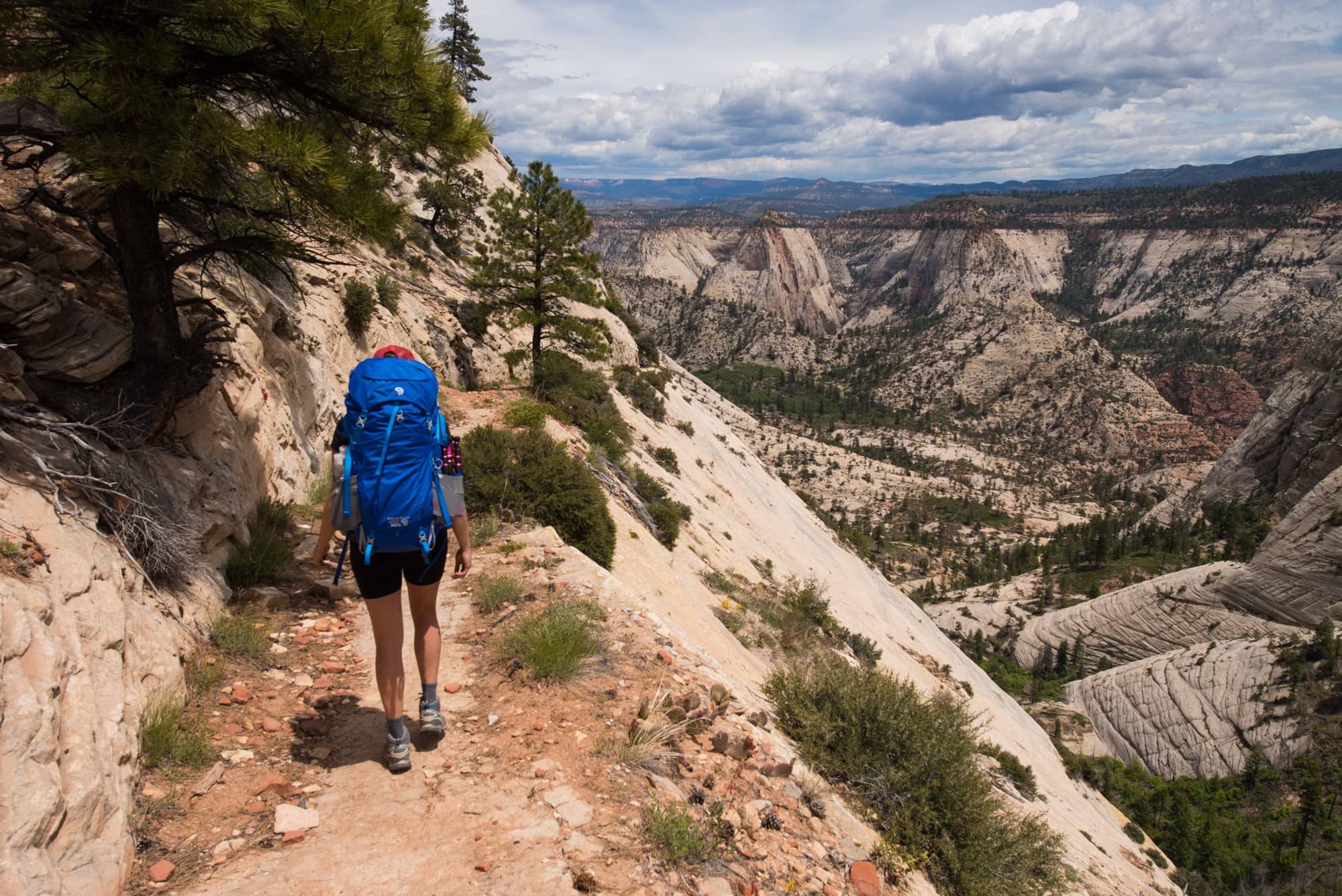 Conclusion
Zion National Park is a hiking enthusiast's paradise, with a wide variety of paths that present a different angle on the park's natural beauties. Zion has something for everyone, whether you're in the mood for an intense, heart-pounding adventure or a more laid-back, family-friendly walk. There are innumerable other routes in this amazing national park that are just waiting to be discovered; the ten walks that are featured here are merely the tip of the iceberg. To guarantee a safe and happy experience, don't forget to check park laws, weather forecasts and trail conditions before setting out on your adventure. So, get your hiking boots on, take out your camera, and get ready to be mesmerized by Zion National Park's breathtaking scenery.