One of the most eagerly awaited occasions in the US is Halloween, the thrilling and terrifying festival. With a dash of American inventiveness and Celtic origins, Halloween has developed into a colorful and varied festival. From haunted houses to pumpkin patches and everything in between, the US offers a myriad of thrilling and memorable experiences during this enchanting season. In this blog, we have mentioned the best places to celebrate Halloween in the US.
The Best Places to Celebrate Halloween in the US
In the under section, we have mentioned the best places to celebrate Halloween in US:
Salem, Massachusetts
The notorious Salem Witch Trials of the seventeenth century are frequently associated with Salem, Massachusetts. This spooky past is the ideal setting for a haunting Halloween celebration. For a month, Salem is transformed into an extravagant event called "Haunted Happenings." By visiting the Witch House, perusing the Salem Witch Trials Memorial, and taking in a live reenactment of the trials, visitors may fully immerse themselves in eerie history. It's a great place for trick-or-treating because the streets come alive with tourists and residents dressed in costumes. Don't miss the Official Salem Witches' Halloween Ball and other witch-themed activities happening throughout October for a really unique experience.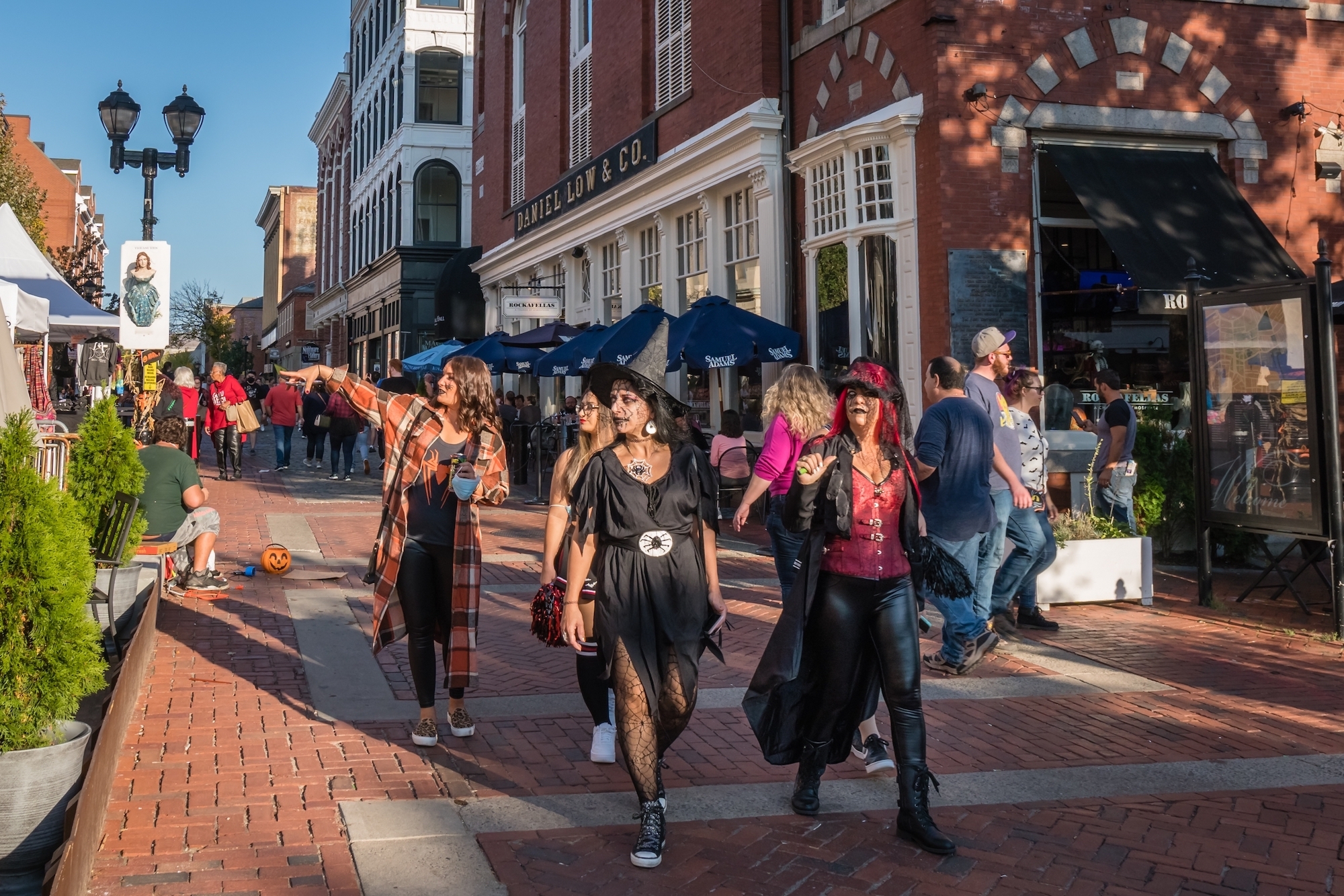 Read Also: 14 Best Places to Camp Around the World
Sleepy Hollow, New York
Every October, the fabled story "The Legend of Sleepy Hollow," written by Washington Irving, is revived in Sleepy Hollow, New York. Thousands of carved pumpkins light up the night during the Great Jack Lantern Blaze, one of the many festivities held in the quaint community tucked near the Hudson River. The Sleepy Hollow Haunted Hayride is one of the main attractions of Halloween in Sleepy Hollow. The journey through the dark woods is terrible, and you'll be on edge the entire time because of the apparition of the Headless Horseman. Guided lantern tours, cemetery visits, and interactive performances make this town a must-visit for Halloween enthusiasts.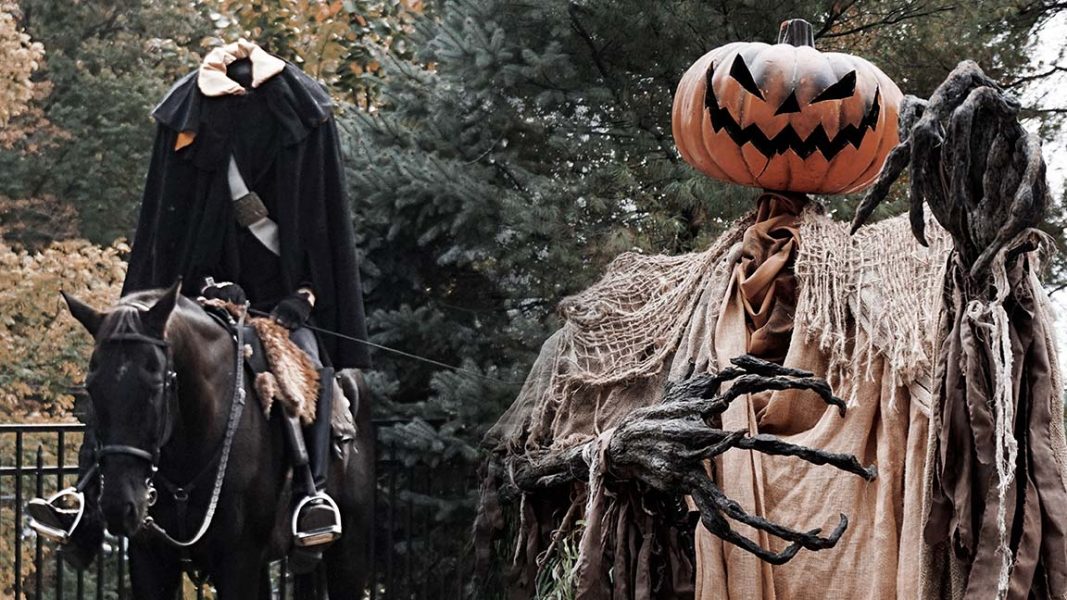 Read Also: The Best Ways to Travel Around in the US
New Orleans, Louisiana
New Orleans is known for its vibrant and eccentric culture, and Halloween is no exception. The city's French Quarter is home to various haunted tours and ghost stories, showcasing the city's rich history and supernatural lore. For a unique Halloween experience, attend the Krewe of Boo Parade, a spooktacular spectacle featuring elaborately decorated floats and costumed participants. New Orleans' famous voodoo heritage adds an extra layer of mystique to the Halloween celebrations, making it an enchanting destination for those who seek a different kind of spooky adventure.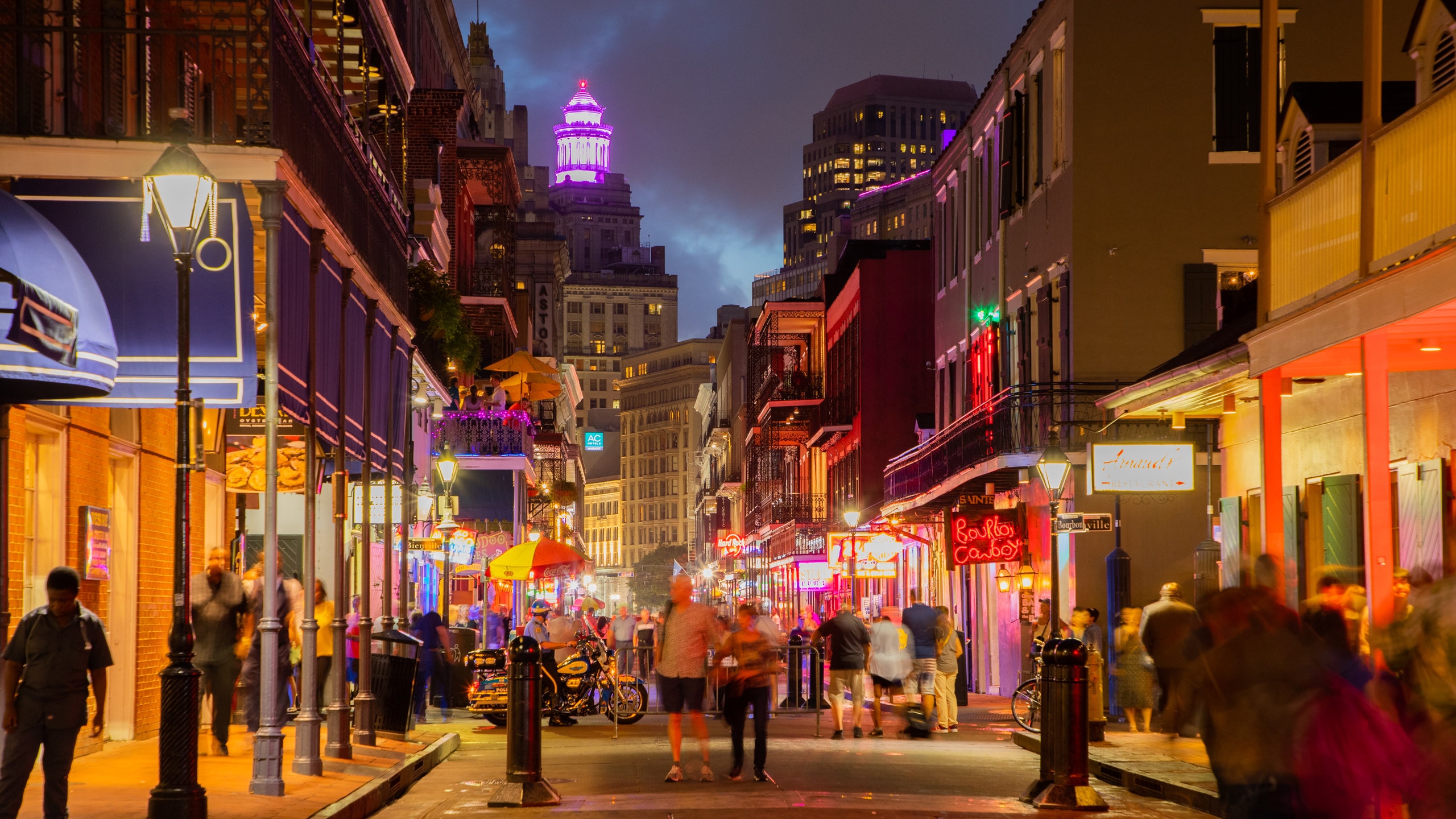 Los Angeles, California
Although it is renowned for its glitz and splendor, Los Angeles also understands how to throw a stylish Halloween party. Halloween Horror Nights at Universal Studios Hollywood are an internationally known event that offers spine-tingling thrills, horrifying monsters, and haunting mazes. For fans of horror flicks, it's a must-visit place where they may discover attractions based on their favorite films. Griffith Park's Old Zoo transforms into a haunted hayride and a maze of horrors during the season, giving visitors a taste of classic Halloween frights. And, of course, don't miss West Hollywood's epic Halloween Carnaval, one of the largest Halloween Street parties in the world, featuring extravagant costumes, live music, and a festive atmosphere.
St. Helens, Oregon
For fans of the classic Halloween film "Halloweentown," St. Helens, Oregon, is a dream come true. The town was used as the backdrop for the Disney Channel movie and has fully embraced its connection to the film. They have the Spirit of Halloweentown celebration every October, which includes events for people of all ages like a witches' ball, pumpkin carving, and costume competitions. Visitors may tour St. Helens while remembering their favorite scenes from the film thanks to the wonderful decorations that pay homage to the film.
Read Also: Exploring the Coastline of Cruising in America
Louisville, Kentucky
One of the most well-known haunted locations in America, Waverly Hills Sanatorium, is located in Louisville. The Waverly Hills Historical Society hosts haunted home tours and paranormal investigations every October. The Waverly Hills haunted house delivers spine-tingling scares if you're looking for a really horrific encounter. It's a great option for anyone who enjoys a good fright. Louisville makes sure to thoroughly embrace the spirit of the season by holding a number of festivals and events with a Halloween theme.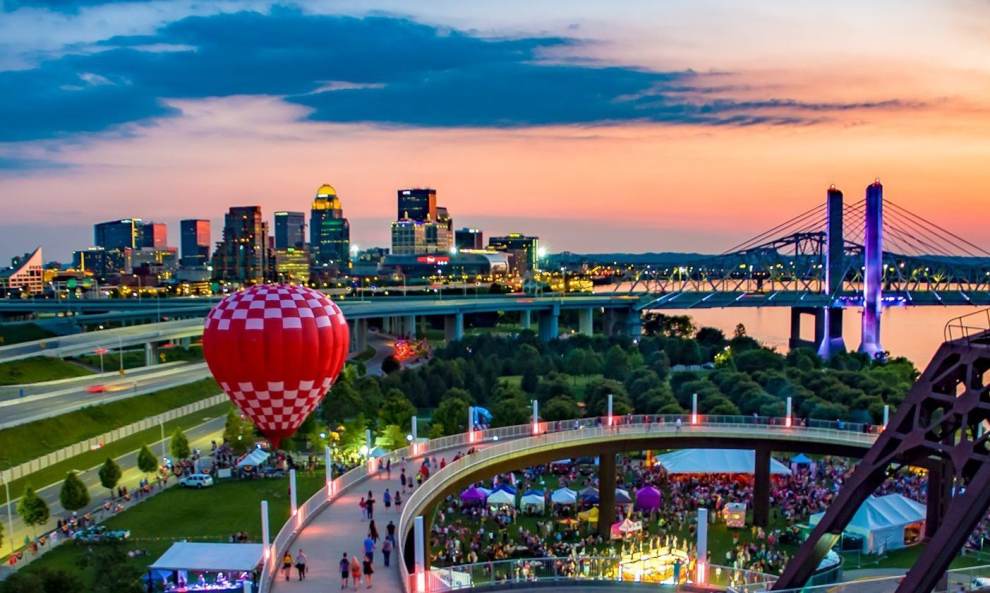 Chicago, Illinois
Chicago's Navy Pier becomes the epicenter of Halloween fun with its annual Pier of Fear celebration. It includes a haunted house, a Halloween ball, and a spooky carnival. The Navy Pier's Skyline Park is transformed into a haunted spectacle with a giant pumpkin pop-up bar and plenty of family-friendly activities. For a more sinister experience, explore the H.H. Holmes Murder Castle Tour, which delves into the chilling history of America's first serial killer. Chicago also hosts a wide array of other Halloween events, such as masquerade balls, ghost tours, and zombie-themed runs.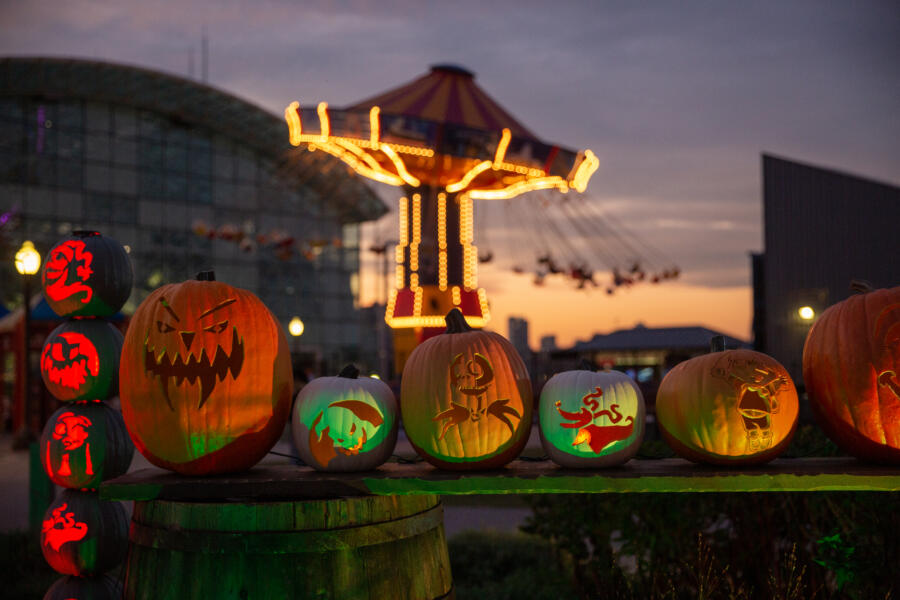 Savannah, Georgia
Savannah's historic charm blends seamlessly with its haunted history, making it an ideal Halloween destination. The city's old cemeteries, antique residences, and cobblestone lanes provide for the ideal setting for haunted pub crawls and ghost excursions. With spine-tingling tales, the Savannah Haunted Pub Crawl takes you through some of the most haunted bars and taverns in the city. And if you're in the mood for a good scare, visit the Old Candler Hospital, rumored to be one of Savannah's most haunted buildings, for a paranormal investigation.
Key West, Florida
Key West's unique character and proximity to the Caribbean give Halloween celebrations a tropical twist. The annual Fantasy Fest, which typically spans ten days in October, is a spectacle of colorful costumes, parades, and parties. It's a more adult-oriented celebration, known for its exuberant and daring costumes. The Key West Cemetery offers guided tours that delve into the humorous and eerie tales of the residents laid to rest there. With its island charm and vibrant atmosphere, Key West offers a Halloween experience unlike any other.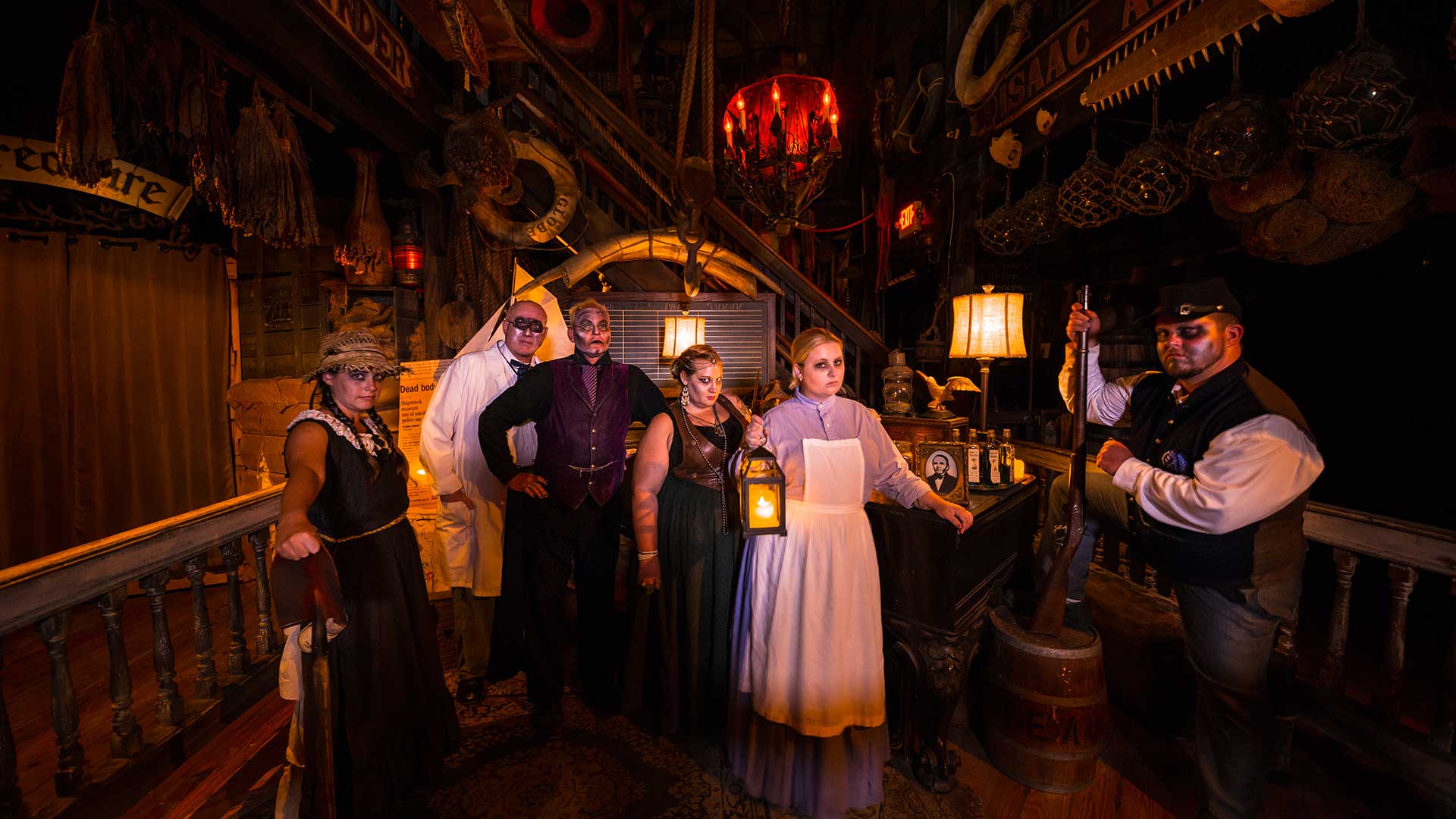 Philadelphia, Pennsylvania
Philadelphia has a rich history and a growing reputation for celebrating Halloween with gusto. The Eastern State Penitentiary, a historic and allegedly haunted prison, transforms into a bone-chilling attraction known as Terror Behind the Walls. It's a massive haunted house experience that takes you through the prison's eerie corridors and cells. Furthermore, Philadelphia organizes the Zombie Crawl, a Halloween pub crawl where attendees dress as the undead and stumble from bar to bar. Around the city, there are a ton of other events, like as spooky hayrides, costume competitions, and pumpkin festivals.
Conclusion
In the US, Halloween is a national celebration with a vast array of events and activities for people of all ages and interests. It's more than simply costumes and candy. Whether you appreciate ghost stories, haunted houses, or the artistic spirit of Halloween, there's a terrific spot for you to celebrate. From the sun-drenched coastlines of Key West to the historic streets of Salem, from the charming parades of Anoka to the thrilling intensity of New York City's Greenwich Village Parade, you may find fun and unique ways to get into the Halloween spirit across the nation. So, this year, gather your bravery and costumes, and set off on a terrifying journey to one of the best places to celebrate Halloween in the US.