Portland, Oregon, known for its lavish greenery, rugged terrain, and temperate climate, is a hiker's paradise. With an abundance of hiking trails within a short drive from the city, Portland offers a wide range of outdoor experiences, from serene forest strolls to challenging mountain climbs. Most of the fantastic hikes around Portland are in the Columbia River Gorge, but there are also a couple worth adding to your list along the Oregon Coast and at Mount Hood. In this blog post, we have explained the incredible hikes near Portland.
A Comprehensive Hiking Guide About Hikes Near Portland
In the under section, we have explained the complete guide about hikes near Portland:
1- Forest Park
Its distance is around 30 miles one way, and the road of difficulty is moderate. Leif Erikson Drive, Newberry Road, or Germantown Road are the trailheads. The Wildwood Trail, a cherished treasure in the center of Portland's Forest Park, is the first item on our list. This lengthy trail provides a tranquil retreat from the busyness of the city as it winds through a lush, old-growth forest. Although the 30-mile route can be completed in its entirety, many hikers choose shorter segments that better suit their inclinations. It's a beautiful opportunity to experience nature up close without leaving the city.
Read Also: Van Life Essentials for a Great Life on the Road
2- Powell Butte Nature Park
Powell Butte Nature Park is the trailhead, and its distance is 2.2 miles from roundtrip and easy road. Southeast Portland's Powell Butte Nature Park offers breathtaking views of the city, Mount Hood, and the neighboring Cascade Range. You may reach the summit by taking the accessible Mountain View Trail. It's ideal for an afternoon walk with loved ones and friends.
3- Silver Falls State Park
South Falls Lodge is the starting point; the road is moderate, and the distance is 7.2 miles approximately roundtrip. Silver Falls State Park is a must-see if you're up for a quick drive from Portland (around an hour and a half). You guessed it—ten beautiful waterfalls—are scattered along the Trail of Ten Falls. It is a wonderful experience for people of all ages because the well-maintained trail leads you behind numerous cascades for a distinctive viewpoint.
4- Columbia River Gorge
The Eagle Creek Trail is one of the most well-known hiking options in the Columbia River Gorge, which is a short drive from Portland. Along this walk, you'll see imposing cliffs, verdant forests, and several breathtaking waterfalls, including the well-known Punchbowl Falls. It's a strenuous walk, but the spectacular vistas are worth it. Its distance is 6.4 miles, approximately roundtrip, and the starting point is Eagle Creek Recreation Area.
5- Mount Hood
The Timberline Trail around Mount Hood offers a once-in-a-lifetime experience for more daring hikers. The towering volcano is encircled by a 40-mile loop that offers breathtaking views of alpine meadows, glaciers, and untainted wilderness. It isn't easy, so be ready with the right equipment and permissions. Its distance is approximately 40 kilometers, separating the two points, and Timberline Lodge is the starting point.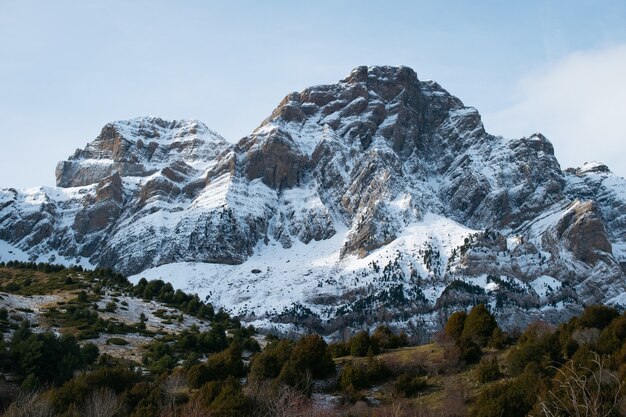 6- Silver Star Mountain: Ed's Trail
For those who enjoy hiking through wildflowers, Silver Star Mountain in the Gifford Pinchot National Forest offers a breathtaking hike. The Ed's Trail leads through meadows bursting with vibrant flowers and provides sweeping views of the valleys and mountains in the area. In the late spring and early summer, people flock to this walk in particular. Its distance is around seven miles one way, and Grouse Vista Trailhead is the starting point.
Read Also: Top 8 Best Beaches of Bahamas to Visit
7- Mount St. Helens
A unique experience is hiking close to the famous Mount St. Helens. Fantastic views of the volcano, the blast zone, and Spirit Lake may be had from Harry's Ridge Trail. Although not as taxing as climbing a mountain, this trek nonetheless calls for a fair amount of physical fitness. Its distance is approximately 8.4 miles separate each direction, and Johnston Ridge Observatory is the starting point.
8- Ramona Falls
A beautiful waterfall called Ramona Falls can be seen near Mount Hood. The moderately tricky route to the falls takes you through a thick forest to the breathtaking, moss-covered basalt arena, where the falls cascade elegantly. Bring a camera with you for this one. Its distance is around 7.1 miles one way, and Ramona Falls is the starting point.
9- Mount Tabor Park
Mount Tabor Park in Portland's municipal limits provides an excellent opportunity for urban hiking. Views of the city and its environs can be seen from the pathways that loop through a tranquil park on this extinct volcanic cinder cone. It's a lovely location for a picnic with the family or a leisurely stroll. Its distance is around 2.7 kilometers.
10- Cape Lookout State Park
The Cape Trail offers breathtaking coastline vistas, while Cape Lookout protrudes into the Pacific Ocean. To see the magnificence of the ocean, go through a thick rainforest and emerge at the tip of the coast. This walk offers a coastal Oregon experience unlike any other, complete with the sound of crashing waves and pleasant sea breezes. Its distance is 5.2 miles approximately roundtrip, and Cape Lookout Trailhead is the starting point.
Ending Note
The treks close to Portland have something to offer everyone, whether you're an expert hiker looking for a problematic mountain adventure or a casual walker looking for a beautiful getaway. The Portland area is an excellent place for outdoor enthusiasts because of the range of routes, from simple city escapes to challenging mountain excursions. To protect the natural beauty of the Pacific Northwest, keep Leave No Trace principles in mind as you plan your walks and inspect the path for conditions. So put on your hiking boots, gather your water bottle, and head out to discover the amazing natural beauties that Rose City has nearby.