Known as the "Land of Contrasts," Namibia is a fascinating country in Africa that is well-known for its remarkable wildlife, diverse countryside, and rich cultural history. Namibia offers a wonderful combination of natural beauty, uncommon wildlife encounters, and rich cultural experiences, making it an outstanding travel destination. Namibia's commitment to conservation ensures incredible wildlife sightings, including the "Big Five" in Etosha National Park and the desert-adapted animals in the Skeleton Coast. Namibia's pristine landscape and varied experiences make it an essential travel destination for anybody seeking something unique, be they an adventurer, photographer, or just a tourist seeking the special. The top Namibian place for you to visit this year is covered in this blog post.
Best Destinations in Namibia
In the under section, we have mentioned the best destinations in Namibia you should visit this year.
Sossusvlei and Deadvlei
Located in the heart of the Namib Desert, Sossusvlei and Deadvlei are iconic destinations in Namibia. These surreal landscapes are characterized by towering red sand dunes, some of which are among the tallest in the world. The striking contrast between the deep red dunes and the stark white clay pans creates a mesmerizing visual experience. Sossusvlei is a clay pan surrounded by enormous sand dunes, while Deadvlei is a nearby salt and clay pan filled with dead camel thorn trees. Both locations are perfect for photographers and nature enthusiasts. The best time to visit is during sunrise or sunset when the light enhances the vibrant colors of the dunes.
Fish River Canyon
The Fish River Canyon need to be on your schedule if you enjoy stunning scenery and natural wonders. After the Grand Canyon in the United States, this canyon is the second largest in the world. The canyon stretches for over 160 kilometers in length, 27 kilometers in width, and 500 meters deep in certain spots. It's not for the timid, but hiking the rim or down into the canyon is an exhilarating experience. Because the five-day walk is a strenuous undertaking, be sure to arrive adequately equipped. The best time to tackle this adventure is during the cooler months from May to September.
Etosha National Park
Etosha National Park is a wildlife lover's paradise. It's one of the most prominent national parks in Africa and is renowned for its unique wildlife encounters. The park's centerpiece is the Etosha Pan, a vast salt flat, which is occasionally filled with water, attracting a wide variety of animals. The park is home to the "Big Five" (lion, elephant, buffalo, leopard, and rhinoceros) and many other species. Etosha offers some of the best game-viewing opportunities in Namibia, especially at waterholes where you can observe animals up close. Self-driving safaris are popular here, as are guided game drives and walking safaris.
Read Also: Must-Visit Destinations of London's Iconic Historic Sites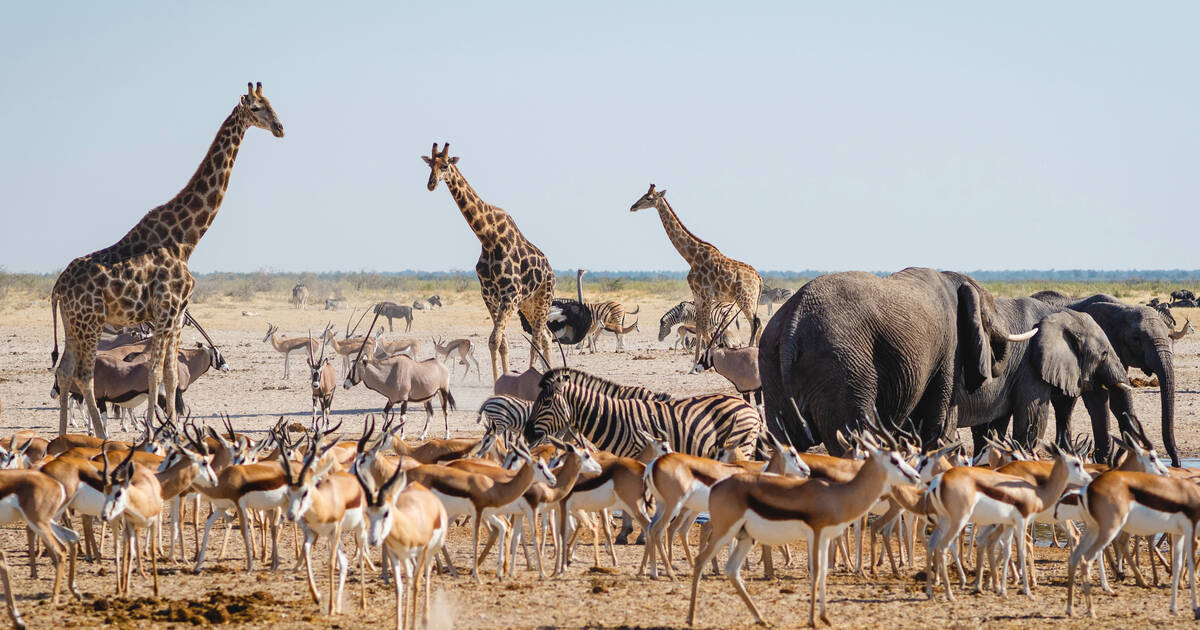 Swakopmund
For a change of pace, head to Swakopmund, a charming coastal town that offers a stark contrast to Namibia's arid interior. Situated along the Atlantic Ocean, Swakopmund is known for its colonial architecture, adventure activities, and relaxed atmosphere. In the nearby desert dunes, thrill-seekers can partake in sports like skydiving, quad biking, and sandboarding. As an alternative, you can discover the town's rich German heritage through leisurely beach walks, museum visits, and local food samplings.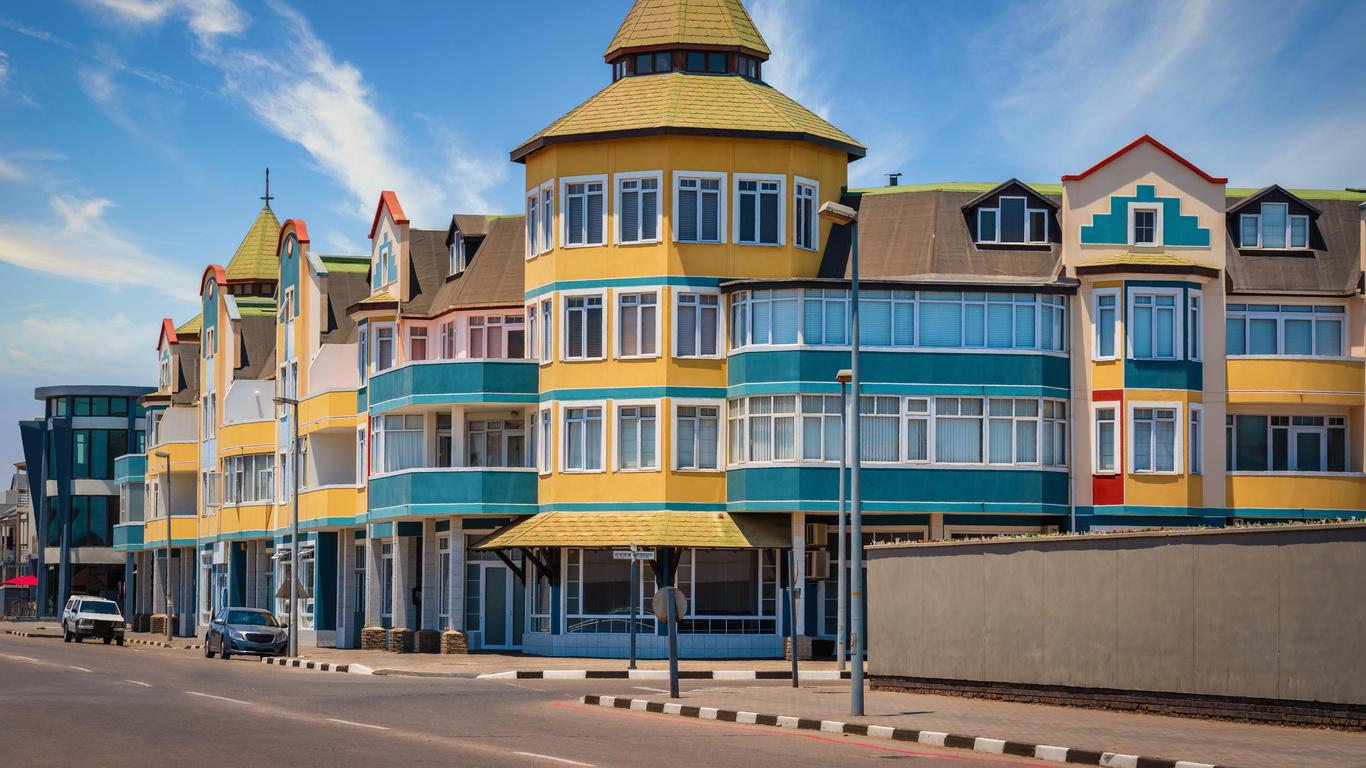 Damaraland
Damaraland is a region of unique beauty and cultural significance. Its rugged landscapes are dominated by rocky outcrops and vast plains, providing a striking backdrop for exploration. This is also the territory of the Himba people, an indigenous and semi-nomadic tribe known for their distinctive red-ochre body paint.
A visit to Damaraland allows you to witness ancient rock engravings, hike to the famous Spitzkoppe mountain, and go in search of desert-adapted elephants. The region is also home to the Twyfelfontein, a UNESCO World Heritage Site that boasts one of the most significant rock art concentrations in Africa.
Read Also: Africa Travel Tips for the Ultimate Adventure
Namib-Naukluft National Park
The Namib-Naukluft National Park is a vast protected area that encapsulates much of Namibia's incredible desert landscapes. Within the park, you'll find not only the famous Sossusvlei, but also the Naukluft Mountains, rugged canyons, and diverse wildlife. This is a prime destination for avid hikers and nature lovers. The extensive network of hiking trails allows you to explore the desert and mountains, offering stunning viewpoints and encounters with the local flora and fauna.
The Skeleton Coast
The Skeleton Coast is a place of mystique and eerie beauty. Its name is derived from the countless shipwrecks that line its desolate shores, remnants of a treacherous coastline for sailors. Despite its ominous name, this remote coastal region is a haven for wildlife. Visiting the Skeleton Coast offers a unique blend of desolation and life. You can spot desert-adapted wildlife, including lions and elephants, thriving in the harsh environment. The dramatic scenery of the Atlantic Ocean meeting the desert dunes is a sight you won't soon forget.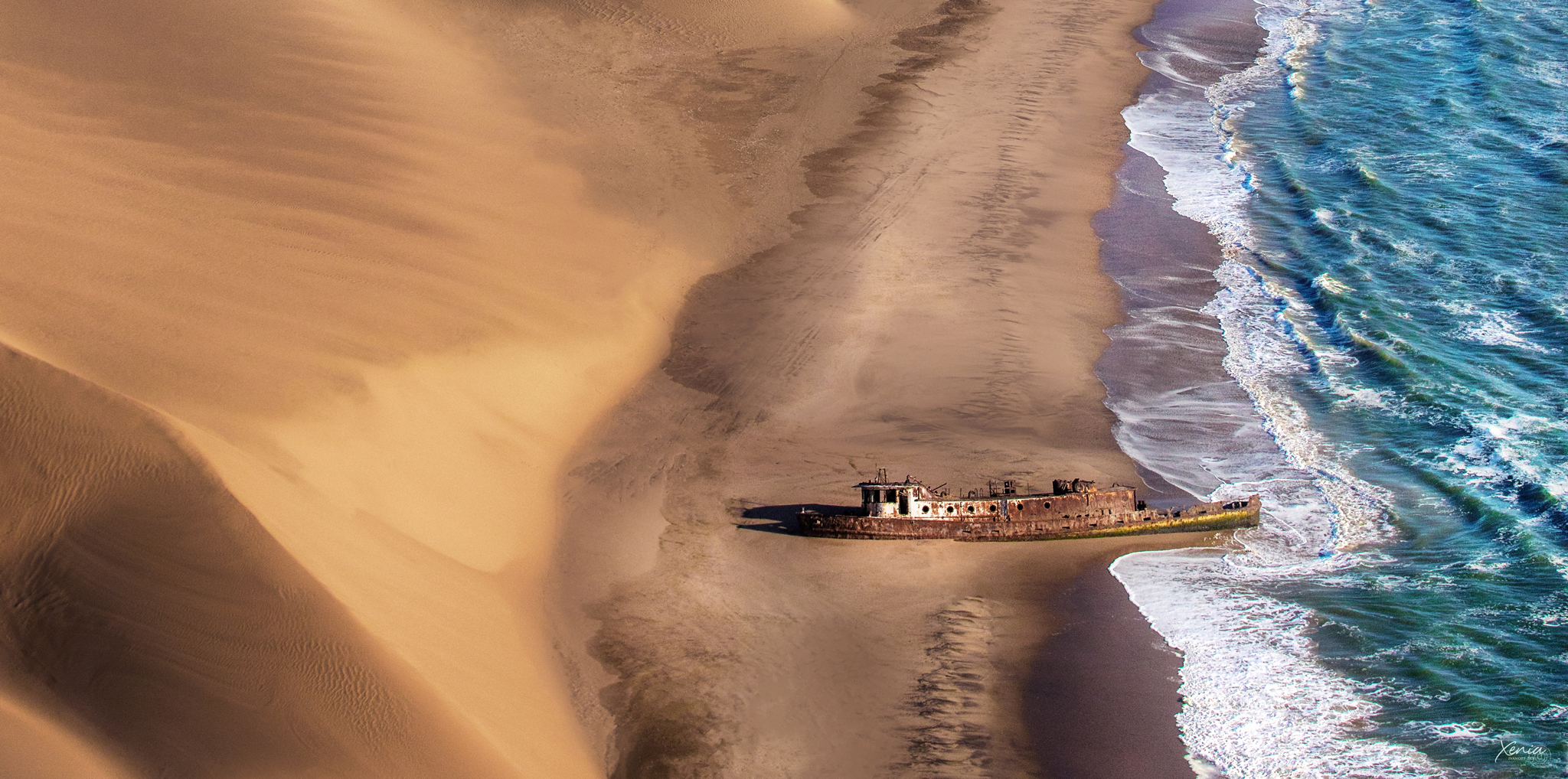 Windhoek
The Caprivi Strip, a narrow strip of land that links Namibia to Zimbabwe is one of the country's most notable environmental features. The lush, green surroundings of this region contrast sharply with the arid, western parts. You can take part in boat safaris down the Chobe River, tour the verdant national parks, and see a variety of species. Additionally, Windhoek is an excellent site to plan your schedule for Namibia and get supplies for your travels.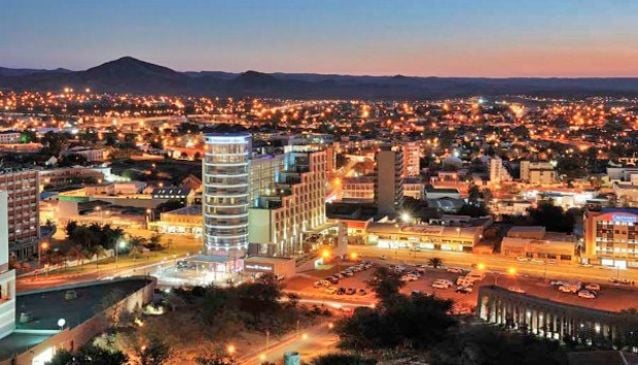 Etosha Pan
Part of the Cuvelai-Etosha Basin in northern Namibia is the vast endorheic salt pan known as the Etosha Pan. It's a large depression in the earth where water can gather or where evaporation leaves behind a salt deposit and it is the park's most striking and dramatic feature, visible even from space.
Conclusion
Namibia is a land of incredible natural beauty and a variety of animals. It has something to offer every kind of traveler whether you're searching for a more relaxed sea retreat or an adrenaline-filled experience in the desert dunes. Put Namibia on your travel bucket list for this year, and get ready to be astounded by its breathtaking landscapes and unique experiences. Pack your luggage, grab your camera, and get ready to discover Namibia's top attractions. This country offers a once-in-a-lifetime experience deep within Africa.